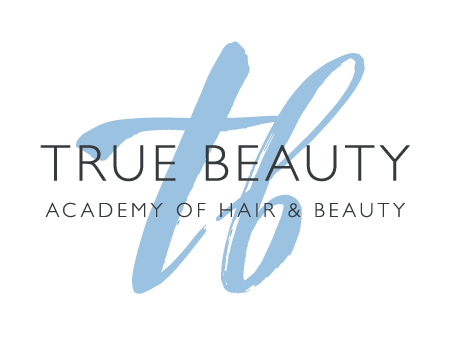 ​
The Academy takes no responsibility for any valuables or possession that go missing within the building.

True Beauty Academy reserve the rights in the design, text, graphics, images and course material, hand-outs, website, prospectus, and all other literature which are copyright to True Beauty Academy and the use of them is not permitted without prior approval in writing from True Beauty Academy. Any other use of the Academy materials including reproduction for purposes and alteration, modification, distribution or republication without our prior written permission is strictly prohibited.

All in house courses must be booked in advanced with a minimum deposit of £40.00 or 50% dependent on cost of course.. This is required for individual 1 and 2 day fast track courses to secure a reservation. This fee is non-refundable and non-transferable.

All online courses are non refundable once started.

All outstanding balance/fees MUST be settled prior to completion of the course. For VTCT & City and Guilds courses this must be paid prior to the IQA of all folders. If students do not attend the course due to a personal illness or medical reason, the academy must be informed of this as early as possible, followed by a copy of a medical professional letter any other reasons/ self-certification will not be acceptable and the learner will lose the full payment for the course not attended. Places on courses can only be guaranteed if the minimum payment has been received.

True Beauty reserve the right to cancel courses due to lack of bookings, all bookings will be transferred to an alternative date.

Should all theory and practical knowledge be delivered but the student not complete, a refund will NOT be issued.

The students must be dressed appropriately for ALL in house courses and are required to wear white/black beauty tunics and black trousers. Open toe shoes/sandals and stiletto heels are not allowed due to the Health & Safety practice. Dangling hazardous jewellery is NOT permitted, wedding bands are an exception. Headgear (e.g. caps, hats, etc.) beside religious headscarf and turbans should NOT be worn. Any head gear worn for religious purposes must be black or white with no loose ends hanging. Long hair must be tied back and short hair away from the face neatly dressed. Students must not wear nail enhancements or coloured nail vanish during the training.

All students are responsible for their own clients/ models to work on and demonstrate the practical skills during the course. The academy will try but cannot guarantee to arrange for models. Please call the office and enquire further for hiring a model for the practical aspects of the course.

True Beauty academy reserves the right to change the course contents, materials, tutors, training dates/days, venue and course requirements at any time without prior notice.

Children are not allowed in to the training academy during training. This refers to anyone under the 16 years of age.

Please enquire about courses that require you to bring your own kit. Products used in classroom are available to purchase from the academy. Please call 01924 609876 if you wish to secure any kits for collection on the day of the course. Please call the academy giving at least 10 working days prior notice to avoid disappointment.

True Beauty Academy has no control over the ingredients of the refreshments available and takes no responsibility for clients suffering any allergic reactions or dietary requirements.

Mobile phones must be switched off in the training rooms at all times. It is your responsibility to ensure models visiting for practical session input also adhere to this condition.

True Beauty Academy reserves the right to decline applicants for valid reasons.

True Beauty Academy will not tolerate abuse physical or verbal abuse to any members of staff at any time.

As part our service to provide excellent customer service we operate an equal opportunities policy.

As part of our commitment to providing excellent customer service your opinions and feedback is valued greatly and we appreciate it at all times. Please feel free to forward your comments and compliments to help us make the salon/academy an enjoyable, educational experience for you.

All student and client information is stored in confidential storage securely.

Any students failing to comply with the Terms & Conditions or has poor attendance or has insufficient communication with academy may result in withdrawal from any courses with no refund or exchange options.

All students must abide by the Terms and Conditions of the Academy at all times. These are also available on our website at www.truebeautyacademy.co.uk . Any students that do not abide by the rules will not be accepted on to the course and may lose their deposit.
​